Skeleton Model (3D Printed 1/2 scaled)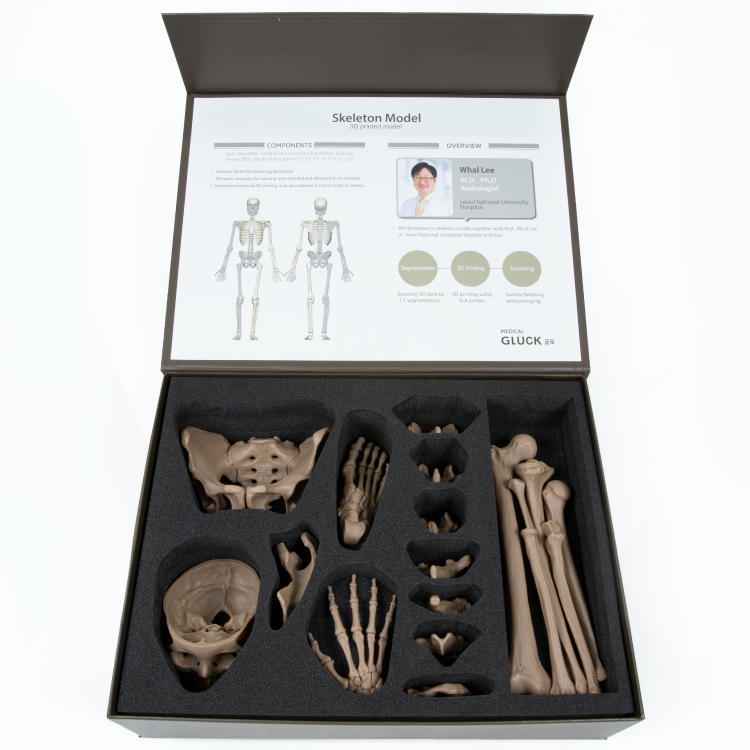 Our portable disarticulated human skeleton model is highly detailed, anatomically correct and easy to carry.
Developed with active input from professors at Seoul National University College of Medicine,
we use actual CT-data and 3D printing technology to create a professional quality model.
We maximized portability by including only parts that are most essential for learning at 1:2 scale.